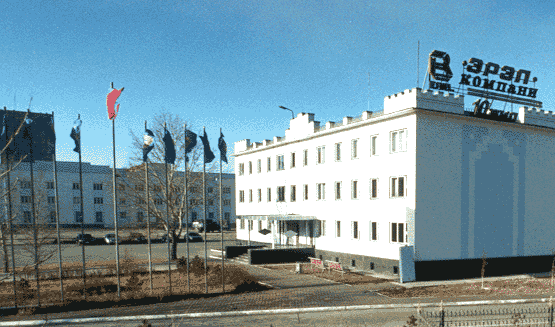 The "Erel" Company Limited is running its activity for about 12 years in order to make a development and innovation of the national industry, which is the important factor to speed up the economy growth of the country.

In this period, according to the efficient business in the industry field of mining and production of building materials, we have achieved successes and newly established branch companies and organizations in the field of metal processing, light industry, banking and finance, insurance, education, culture, publication and news.

The company is working with over 20 branch organizations and more than 3000 employees in different fields and factories.

In the last few years the "Erel" Co., Ltd has taken up the efforts to invest educational, cultural, health and social safety fields, in order to support the youth and children future of the country.

Since the day of its establishment the company have had the business ties with more than 160 companies and organizations, all over the world. Nowadays, our company is in the permanent cooperation with over 40 foreign companies and banking, financial and industrial organizations.

The "Erel" Co., Ltd is on the lead of the best 50 companies of Mongolia since 1997 and these years the company was awarded titles of "The best company of the year", "The best domestic investor", "Reliable tax payer", "Reliable partner of customers" from the Government of Mongolia, the "General Tax Department", the "Administration of the Capital city", "Chamber of Commerce and Industry", "Customer Right Protection Society".


They are inviting the foreign and domestic companies, banking and financial organizations for cooperation and joint implementation of projects, which have been initiated by our company.