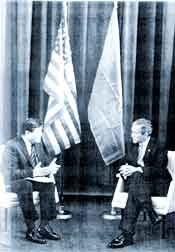 Country name conventional long form:none
conventional short form:Mongolia
local long form:none
local short form:Mongol Uls
former:Outer Mongolia

Data code MG

Government type republic

Capital Ulaanbaatar

Administrative divisions 18 provinces (aymguud, singular - aymag) and 3 municipalities* (hotuud, singular - hot); Arhangay, Bayanhongor, Bayan-Olgiy, Bulgan, Darhan*, Dornod, Dornogovi, Dundgovi, Dzavhan, Erdenet*, Govi-Altay, Hentiy, Hovd, Hovsgol, Omnogovi, Ovorhangay, Selenge, Suhbaatar, Tov, Ulaanbaatar*, Uvs

Independence 13 March 1921 (from China)

National holiday National Day, 11 July (1921)

Constitution 12 February 1992

Legal system blend of Russian, Chinese, Turkish, and Western systems of law that combines aspects of a parliamentary and presidential system; constitution ambiguous on judicial review of legislative acts; has not accepted compulsory ICJ jurisdiction

Suffrage 18 years of age; universal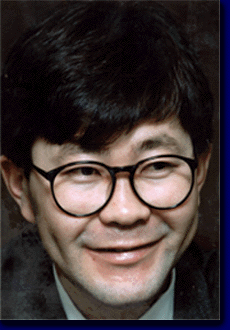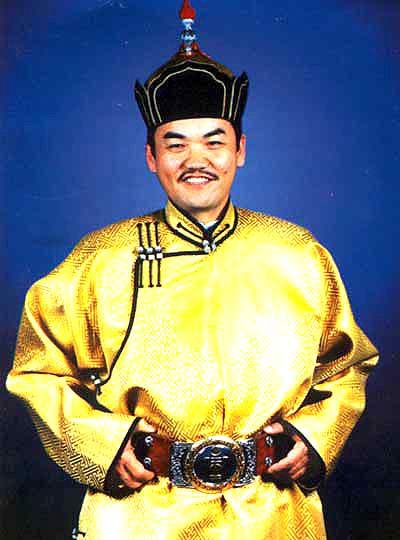 Preident of Mongolia mister Baganbandi

X President of Mongolia Ochirbat Punsalmaa with x Presindent of US Bill Clinton




Independence 13 March 1921 (from China)

National holiday National Day, 11 July (1921)

Constitution 12 February 1992

EXECUTIVE BRANCH
Chief of state:President Natsagiyn BAGABANDI (since 20 June 1997)
head of government:Prime Minister Rinchinnyamin AMARJARGAL (since 30 August 1999)
cabinet:Cabinet appointed by the State Great Hural in consultation with the president
elections:president nominated by parties in the State Great Hural and elected by popular vote for a four-year term; election last held 18 May 1997 (next to be held summer 2001); following legislative elections, the leader of the majority party or majority coalition is usually elected prime minister by the State Great Hural; election last held 30 August 1999 (next to be held NA)
election results:Natsagiyn BAGABANDI elected president; percent of vote - Natsagiyn BAGABANDI (MPRP) 60.8%, Punsalmaagiyn OCHIRBAT (MNDP and MSDP) 29.8%, Jambyn GOMBOJAV 6.6%; Rinchinnyamin AMARJARGAL elected prime minister by a vote in the State Great Hural of 50 to 2

LEGISLATIVE BRANCH
Unicameral State Great Hural (76 seats; members elected by popular vote to serve four-year terms)
elections:last held 30 June 1996 (next to be held NA June 2000)
election results:percent of vote by party - DUC 66%, MPRP 33%, MCP 1%; seats by party - DUC 50 (MNDP 34, MSDP 13, independents 3), MPRP 25, MCP 1

JUDICAL BRANCH
Supreme Court, serves as appeals court for people's and provincial courts, but to date rarely overturns verdicts of lower courts, judges are nominated by the General Council of Courts for approval by the State Great Hural









THE COMBINATION OF STATE GREAT HURAL

The State Great Hural is the highest organ of State power, and legislative power shall be vested solely therein.

The State Great Hural is unicameral and consists of 76 members.

The State Great Hural may consider on its own initiative any issue pertaining to domestic and foreign policies of the country. It shall be the sole competent body for the following questions: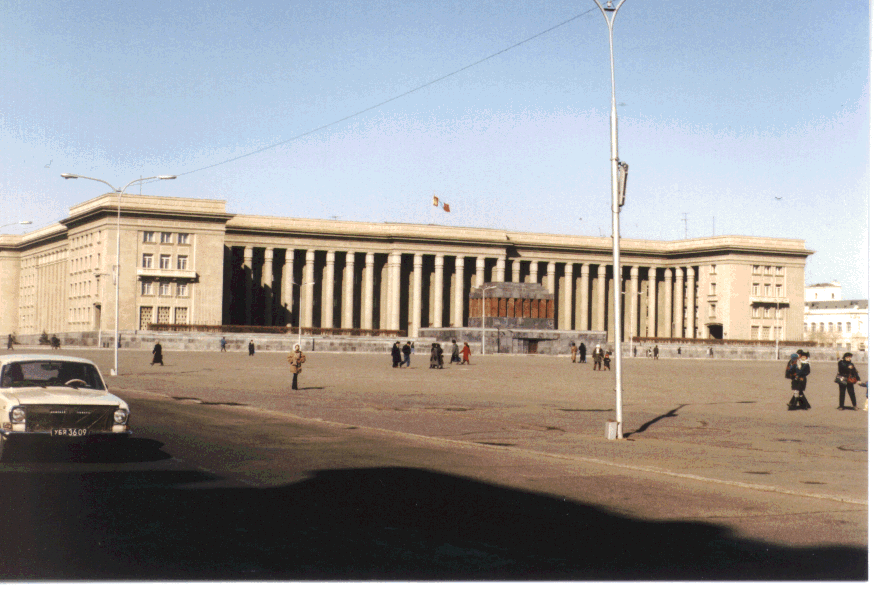 *Adopting, supplementing and amending laws;
*Determining the basis of the State's domestic and foreign policies;
*Setting and announcing the dates of elections of President, the State Great Hural and its members;
*Determining and changing the structure and composition of the Standing Committees of the State Great Hural, the Government and other bodies directly accountable to it under the law;
*Passing a law validating the election of the President and recognizing his powers, releasing him from his duties or recalling him;
*Appointing, replacing or removing the Prime Minister , members of the Government and other bodies responsible and accountable to the State Great Hural as provided for by law;
*Defining the State's financial, credit, tax and monetary policies, laying down basic guidelines for the country's economic and sosial development, approving the Government's programme of action, the State budget and reporting on its execution;
*Defining the State's borders;
*Approving and changing the administrative and territorial division of the country ;
*Issuing acts of amnesty;
*Ratifying and rejecting international agreements to which Mongolia is a party, establishing and severing diplomatic relations with foreign States at the suggestion of the Government;
*Holding national referendums, verifying the validity of a referendum in which the majority of eligible citizens has taken part, and considering the question which has obtained a majority vote as decided;
*Declaring a state of war in the event that the sovereignty and independence of the State are threatened by armed actions on the part of a foreign power, and ending it
*Declaring a state of emergency or marital law in the whole or some parts of the country in special circumstances described in Section 2 and 3 of this Article, and approving or nullifying the Presidents decree to that effect.