The universe of the Mongols can be visualized as a circle, not only in the three dimensions, but also in time itself. Everything has a circular motion, the path of the sun from day to day, the cycle of time from year to year, and the cycle of all living spirits as they return to the earth to live again and again. Intersecting the circle are the axes of the four direction and the axis of the center of the world going up to the upper world beyond the eternal heavens and going down beyond Mother Earth to the lower world. Superimposed on this is the image of the universe as seen through the vision of shamanic journeys, by which the shaman can climb the world tree or fly to the upper world, or travel down the spirit river to the entrance to the lower world in the north, or simply find a tunnel in the earth to travel below.


For more information you can visit to this websites: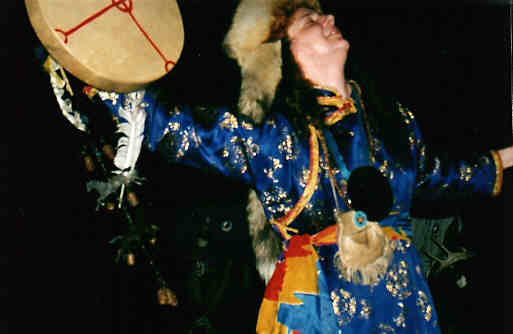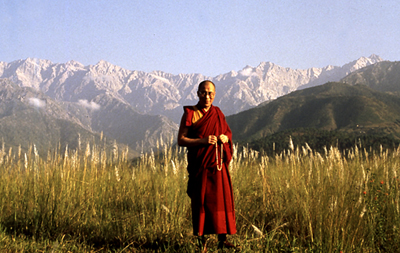 NOBEL PEACE PRIZE SPEECH 1989

ETHICS FOR A NEW MILLENIUM
By HIS HOLINESS the 14th Dalai Lama

Riverhead/August 1999

An excerpt:

Consider the following. We humans are social beings. We come into the world as the result of others actions. We survive here in dependence on others. Whether we like it or not, there is hardly a moment of our lives when we do not benefit from others activities. For this reason it is hardly surprising that most of our happiness arises in the context of our relationships with others. Nor is it so remarkable that our greatest joy should come when we are motivated by concern for others. But that is not all. We find that not only do altruistic actions bring about happiness but they also lessen our experience of suffering. Here I am not suggesting that the individual whose actions are motivated by the wish to bring others happiness necessarily meets with less misfortune than the one who does not. Sickness, old age, mishaps of one sort or another are the same for us all. But the sufferings which undermine our internal peace anxiety, doubt, disappointment these things are definitely less. In our concern for others, we worry less about ourselves. When we worry less about ourselves an experience of our own suffering is less intense.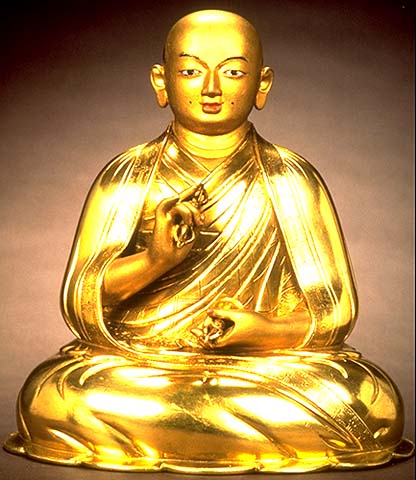 School of Zanabazar
Late 17th-early 18th century (or later)
Gilt bronze with silk cushions and cloak
H (of figure): 26 1/2 in. (67.3 cm) W:17 in. (43.2 cm) D: 13 1/2 in. (34.3 cm)
Choijin-Lama Temple Museum